Sipping coffee out of one of my new favorite mugs, in the gorgeous natural light of our HOME. We were finally able to return home after we came from Tennessee.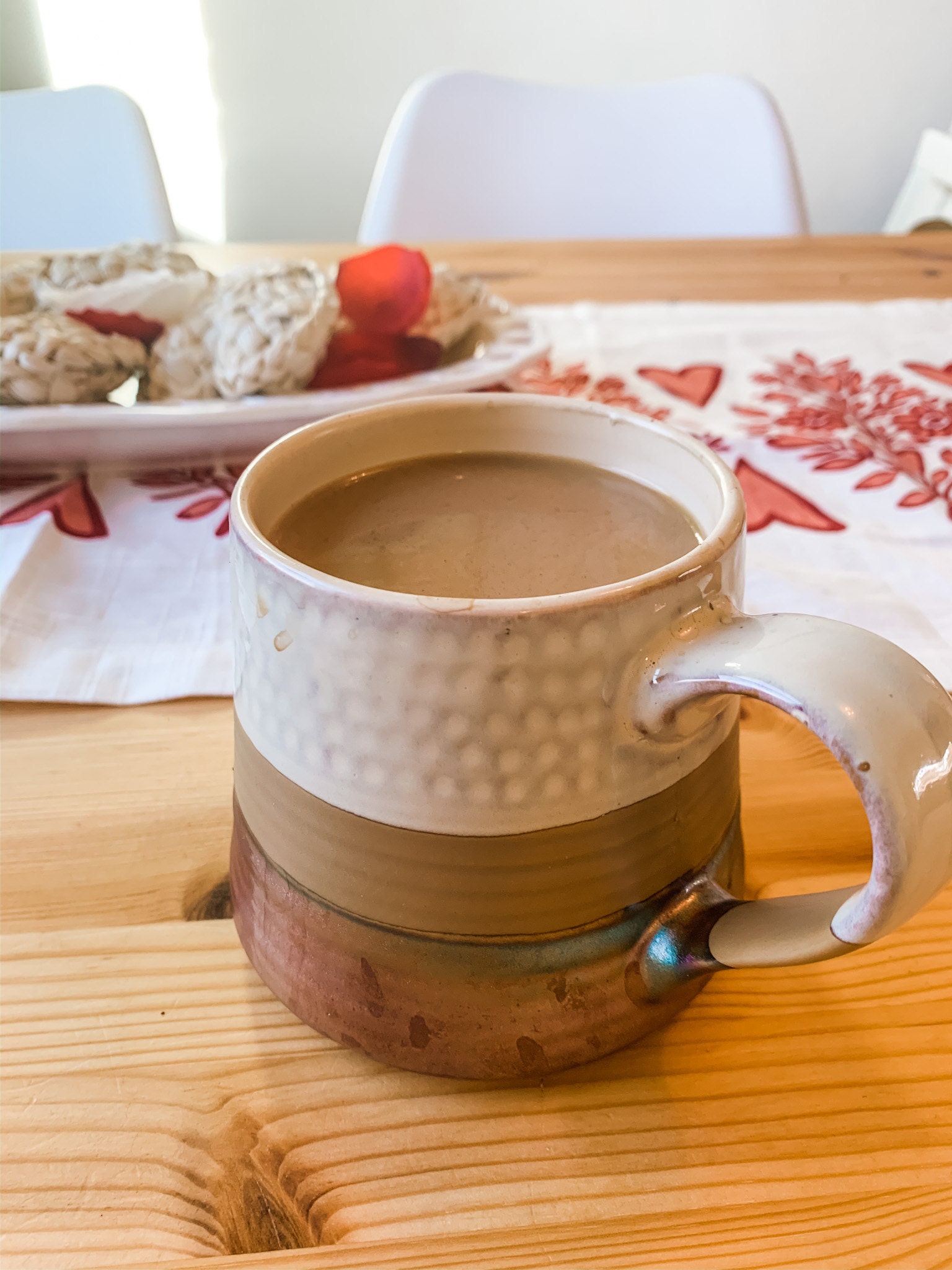 It was a long ~almost~ two months and though there were many trials and bouts of frustration but it truly brought to light all of the blessings the Lord has provided us. 
Aside from granting us safety, friends and family showing up, and having a warm place to stay- the biggest blessing was was perspective. Everything we lost was just stuff. Living in a hotel for two months showed us just how much stuff we don't need. And being in a tight space and having to be a lot more quiet during nap time meant a lot of time spent in conversation with the Lord. What does this mean for 2020? Clearing out the noise. I think if we clear out literal space in our homes, it flows into our minds as well. Anyone else? I mentioned it at the beginning of the week- wanting to listen to God's whispers. I want to hear those more clearly and not let them get lost in the noise. I want to get rid of distraction and replace it with intention. Have you heard about people choosing a word for their upcoming year? It's usually something they want to focus on or work towards. Last year's word for me was ABUNDANCE. You may have heard about it, considering I named my shop after it. The Lord kept whispering that word into my heart early last year as I was holding my newbor son.  And wow did I live life in abundance throughout the rest of the year. Coming into 2020, I wasn't sure what my word was- I hadn't felt one on my heart. Until, that is, I started thinking about the whispers and noise and then it became clear.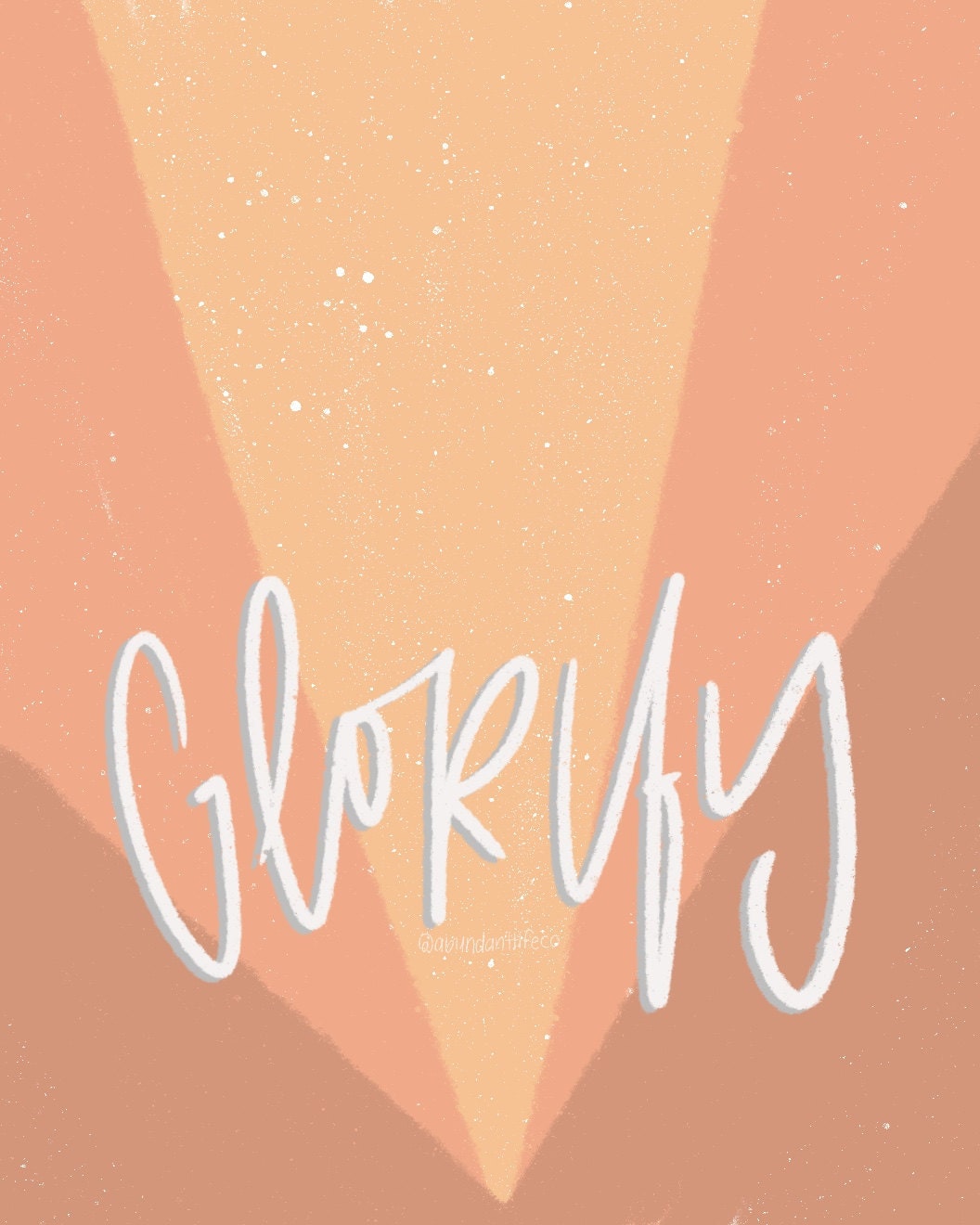 My 2020 word: GLORIFY
I have been so grateful for the year of 2019. The Lord did a lot of incredible things.
In the first days of January, I was praying over a word for this year. I really couldn't get a clear answer but in reality, there were little signs everywhere pointing me to "glorify."
The signs? "Glorious Day becoming one of my favorite bops. Studying Psalm 40 and really feeling the weight of verses 9-10: "I have told the glad news of deliverance  in the great congregation;
behold, I have not restrained my lips,  as you know, O Lord.
10 I have not hidden your deliverance within my heart;  I have spoken of your faithfulness and your salvation;
I have not concealed your steadfast love and your faithfulness  from the great congregation."
And then I remembered this space. After watching Sadie Robertson and Christine Caine's talks at Passion 2020, I realized a lot of people are on this space that can induce anxiety, comparison, depression... but there is opportunity to bring hope, inspire connection, and spark joy. I realized that I truly do have an opportunity to GLORIFY GOD in these little squares. I can be a vessel to bring the one true HOPE, true LOVE, true JOY and maybe plant a few seeds of faith.
It's 2020 and I will GLORIFY.